Do prenatal vitamins cause weight gain: a detailed guide
Prenatal supplements are a crucial aid in facilitating the advancement of the unborn child. These supplements contain a variety of essential vitamins that are vital for the well-being of both the mother and the developing fetus.
Despite their importance, there is uncertainty surrounding the use of prenatal supplements, including the possibility of weight gain during pregnancy.
This article will examine the connection between prenatal vitamins and gain weight issues. Moreover, we try to offer advice on how to achieve a healthy weight gain and maintain a healthy pregnancy diet.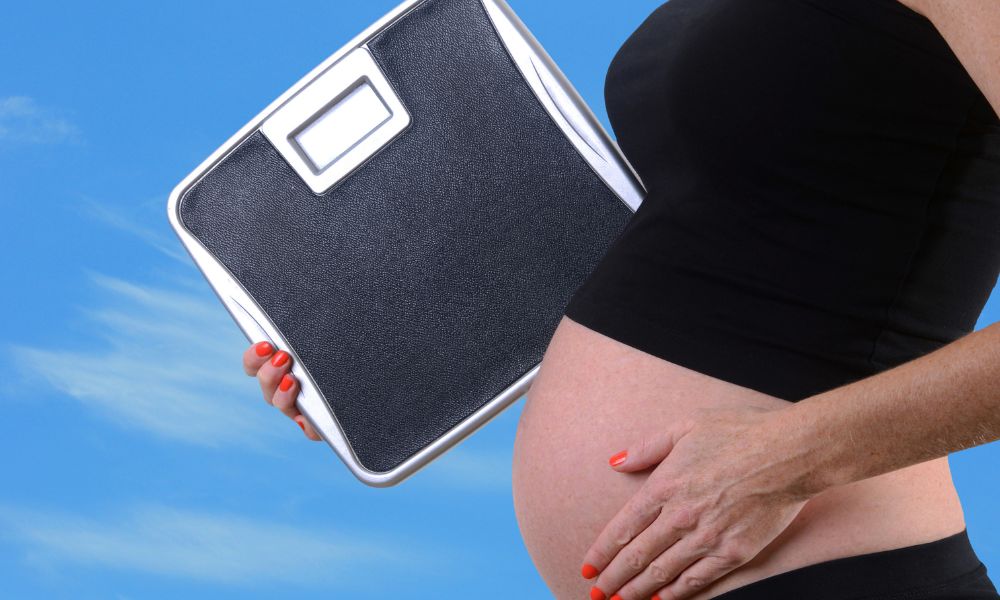 What do prenatal vitamins make?
Prenatal vitamins are a type of dietary supplement that are designed to provide nutritional resources that are crucial for both you and your growing baby.
Some of the key vitamins and minerals found in prenatal supplements are:
Folic acid. It is important for preventing birth defects in the developing fetus, particularly because it is effective to prevent neural tube defects.
Iron. Supporting the increased blood volume and red blood cell production is crucial to prevent iron-deficiency anemia.
Calcium. It is essential for fetal bone development, as well as for maintaining the mother's health.
Vitamin C. It keeps the immune system in good condition, aids in the absorption of iron, and contributes to the development of the fetus.
Vitamin D and B12. They play important role in the fetal bone development and nervous system formation of a baby's brain.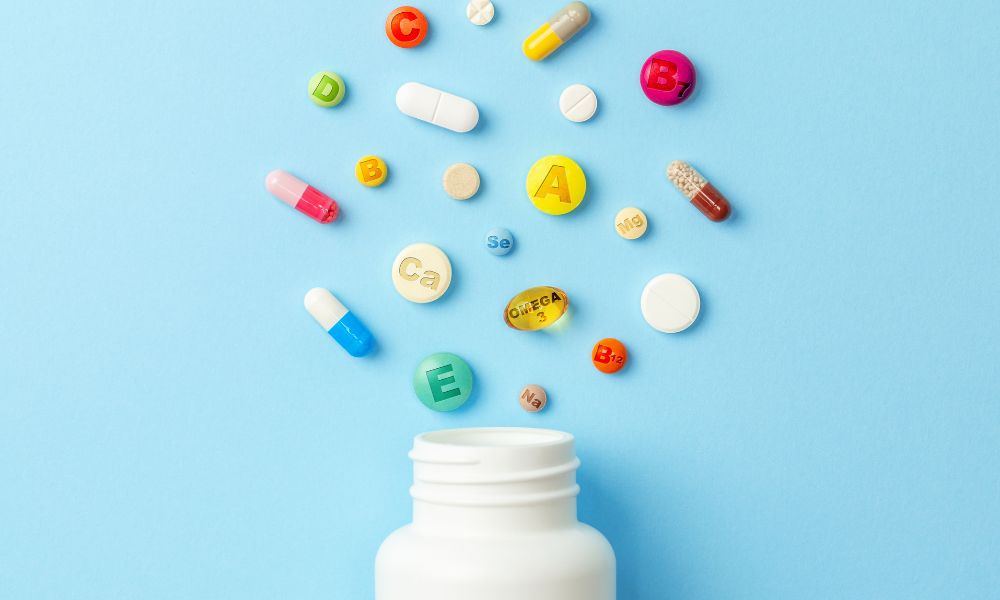 Why do you need to consume it?
Pregnant women should take prenatal supplements because these nutrients are crucial for a healthy baby.
To meet the needs of the developing fetus, the body needs more food during pregnancy.
A prenatal vitamin is formulated to provide these nutrients in the right amounts and proportions to aid in the development and growth of the infant. Pregnant women gain the necessary amount of vitamins to ensure a healthy period of pregnancy.
While it is possible to get these nutrients from a diet. Unfornutaly, many find it difficult to consume enough of these nutrients through food alone. Prenatal vitamins make you gain sufficient resources to ensure that both the mother and the developing fetus receive the essential nutrients.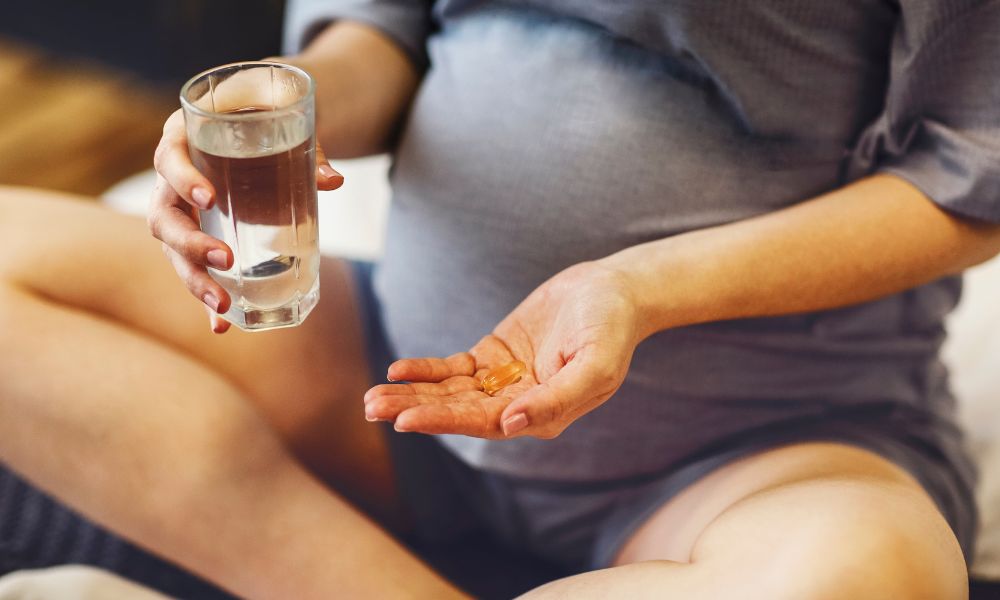 When should you start taking prenatal vitamins?
It is recommended to start taking these vitamins at least a month before pregnancy.
If a woman becomes pregnant and has not started taking prenatal vitamins, it is crucial to begin taking them as soon as possible. The first trimester of pregnancy is a critical time for fetal development, and getting adequate nutrition during this time is essential for healthy growth.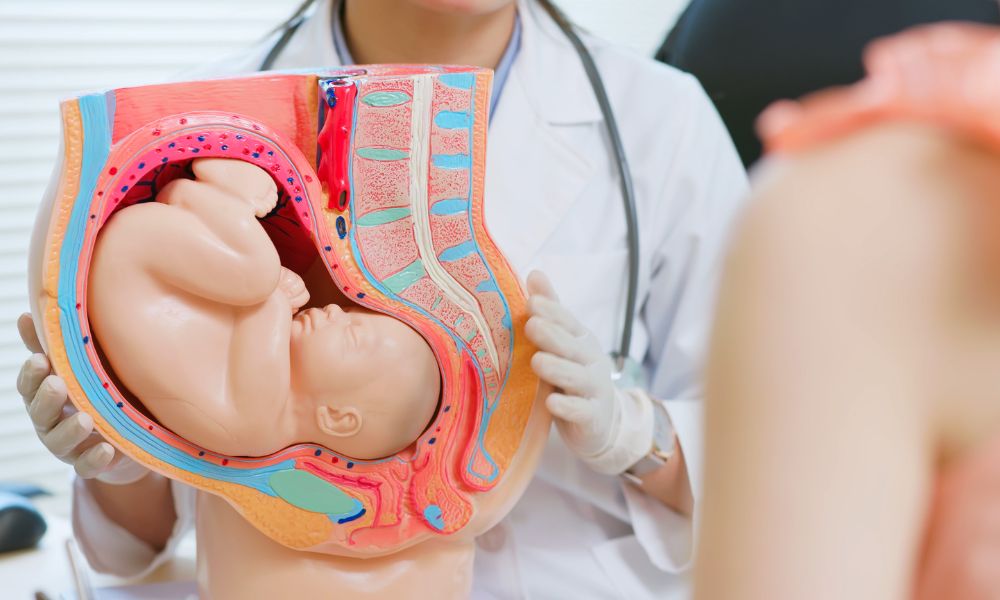 Benefits of prenatal vitamins
You gain the benefits of prenatal vitamins as a result of taking these supplements, which are crucial for fetal development during pregnancy.
It has many advantages, including:
Reducing the risk of birth defects.
Supporting healthy fetal development.
Preventing nutritional deficiencies.
Supporting maternal health.
Reducing the risk of preterm birth.
Preventing neural tube defects.
Avoiding low birth weight.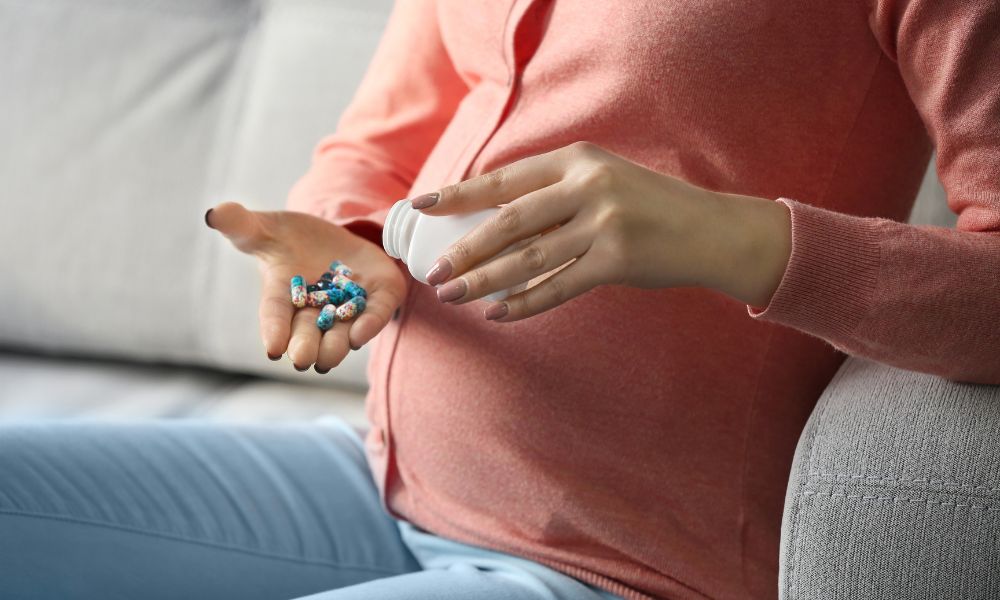 In order to supplement the information received, read the article – Can Prenatal Vitamins Cause Weight Gain?
FAQ
What happens if you take prenatal vitamins if you are not pregnant?
Although most people can safely take prenatal vitamins even when they are not pregnant, vitamins make you gain the nutritional requirements of pregnant women.
Prenatal vitamins are advised for women of reproductive age even if they are not actively attempting to conceive since they can assist guarantee that their bodies have the nutrients they need for a healthy pregnancy should they get pregnant.
These nutrients can also be beneficial to women who are not pregnant as they are necessary for overall health. Folic acid, for instance, can improve cardiovascular health and help avoid certain types of anemia as well as birth abnormalities in growing fetuses.
Do prenatal vitamins increase appetite?
Prenatal vitamins are not known to increase appetite. However, some women may experience changes in their appetite during pregnancy due to hormonal changes, and prenatal vitamins can help support their nutritional needs during this time.
Some women may experience nausea or digestive discomfort when taking a prenatal vitamin, which can affect their appetite. In such cases, it is advised to take the vitamin with a meal or before bed to reduce these symptoms.
Does taking folic acid cause weight gain?
It is hard to believe that one of the possible reasons for weight gain can be folic acid because prenatal supplements are made with zero calories.
It is a water-soluble vitamin that is crucial for many essential functions in your organism.
How long after taking prenatal vitamins can you get pregnant?
There is no set timeframe for how long after consuming prenatal vitamins you can get pregnant, as the timing of conception can vary greatly from person to person.
It is generally recommended that women who are trying to conceive begin taking a prenatal vitamin at least one to three months before becoming pregnant, to ensure that their bodies have adequate levels of essential nutrients.
It, in particular, is important for preventing birth defects in the developing fetus, so it is recommended that daily prenatal vitamin amount needs to contain at least 400-800 micrograms of folate according to a healthcare provider.
When should I take folic acid morning or night?
There is no specific time of day that is better for taking folate, as it can be taken at any time that is convenient for you.
Some people find that taking folate in the morning helps them remember to take it consistently, while others prefer to take it at night. It is generally recommended to take folate with a meal, as this can help improve absorption and reduce the risk of stomach upset.
Do prenatal vitamins help with fertility?
While prenatal vitamins are not specifically designed to increase fertility, they can help support overall reproductive health and may improve the chances of conception in some cases.
These nutrients are also important for reproductive health and can help support healthy ovulation and implantation.
How long do you take prenatal vitamins?
The length of the vitamin-consuming period depends on your circumstances.
To make sure that your body is rich in folic acid, it is advised to start consuming vitamins at least one to three months before getting pregnant. It is advised to consume at least 400-800 micrograms of folic acid per day because it is crucial for preventing birth defects in the developing fetus.
Since the baby continues to develop throughout all three trimesters of pregnancy, it is typically advised that women continue vitamin consumption throughout their entire pregnancy. Some medical professionals may advise women to continue vitamin consumption while breastfeeding after giving birth to make sure they are receiving enough nutrition to support milk production and their recovery.
When should I stop taking prenatal vitamins?
The time to stop consuming supplements can vary depending on your circumstances.
If you are pregnant, it is typically advised to continue consuming vitamins throughout the pregnancy period, as the development of the growing baby continues throughout all three trimesters.
If you are not pregnant or breastfeeding, it is generally safe to finish consuming vitamins once you have finished trying to conceive or have completed your postpartum period.
What are side effects of prenatal vitamins?
While these vitamins are generally safe and well-tolerated, they can lead to some adverse reactions in some people. Here is the list of common bad effects of these vitamins include:
1. Constipation.
2. Stomach upset.
3. Allergic reactions.
Do prenatal vitamins lead to pregnancy weight gain?
By themselves, prenatal vitamins do not make you gain weight. The development and expansion of the fetus, in addition to a healthy pregnancy, depend on prenatal supplements.
No matter how much prenatal vitamin you take, it does not make you gain weight. Some pregnant women may experience weight gain from taking prenatal vitamins even though they do not contain any calories, even though this is a rare vitamin side effect.
Due to morning sickness and other pregnancy-related problems, many women find that they lose pregnancy weight during the first trimester of their pregnancies, then in the third trimester start gaining weight.
It is unknown if prenatal vitamins themselves cause weight gain. But for some women, pregnancy may increase their appetite, which can result in weight gain.
Furthermore, some prenatal vitamins may have higher concentrations of some nutrients, like iron, which can cause constipation or other digestive problems and possibly contribute to weight gain.
During pregnancy, weight gain is an unavoidable process. In the third trimester, you may notice how much weight gain you get, but there is a minor chance that prenatal supplements make you gain weight.
It is important to talk to a healthcare provider about any concerns you may have about weight gain during pregnancy and to work with them to develop a healthy eating and exercise plan that is appropriate for you and your developing baby.
Eating a balanced diet, staying active, and practicing healthy habits can help to support a healthy pregnancy and prevent excessive weight gain.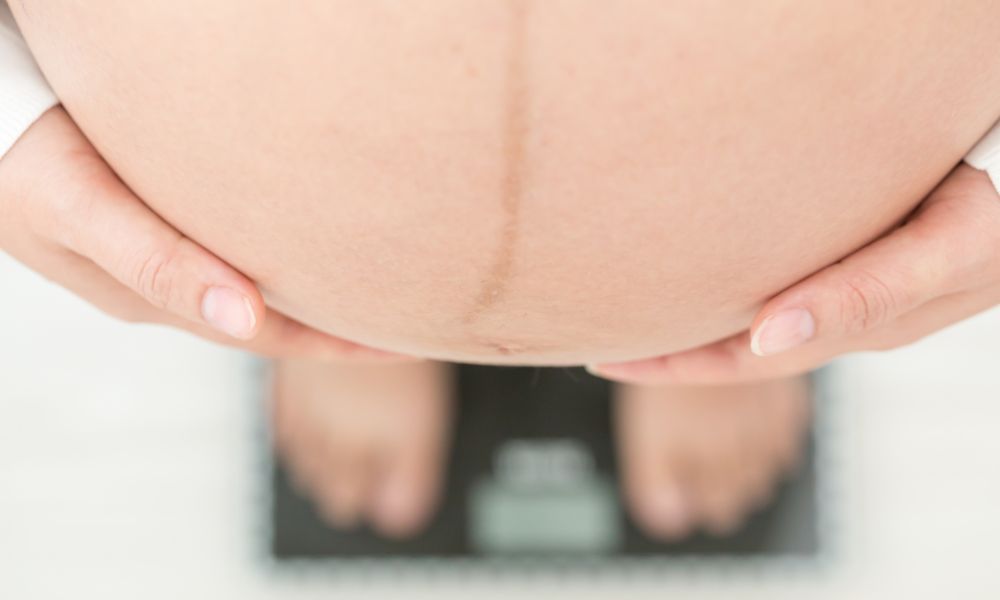 Summary
Prenatal vitamins are an important tool for promoting a mother's health and fetal growth during pregnancy.
However, it is important to speak with a healthcare provider before starting any new dietary supplement. They can provide personalized advice and guidance based on your individual needs and can help you determine whether vitamins are right for you.
It is also important to note that while prenatal supplements can be helpful for most pregnant women, they are not a substitute for a healthy diet.
Eating a variety of nutrient-dense foods is still the best way to ensure that you and your developing baby are getting all of the nutrients you need.
Moreover, other methods can be used if you do not follow a healthy diet. For example, gummy vitamins can be an alternative to prenatal supplements.
I want to wish you all the best of luck with your pregnancy journey. It is an incredible experience that can bring both joy and challenges, but I believe in your strength and resilience to overcome any obstacles that come your way.
As you navigate through each trimester, I hope you feel the love and support of those around you, whether it be your partner, family, or friends. Take time to rest, nourish your body with healthy food, and practice self-care to help ease any discomforts that may arise.
Our previous article 15 Signs Of Pregnancy To Know If You Are Pregnant in the title Am I pregnant ve pregnancy exercises information is provided..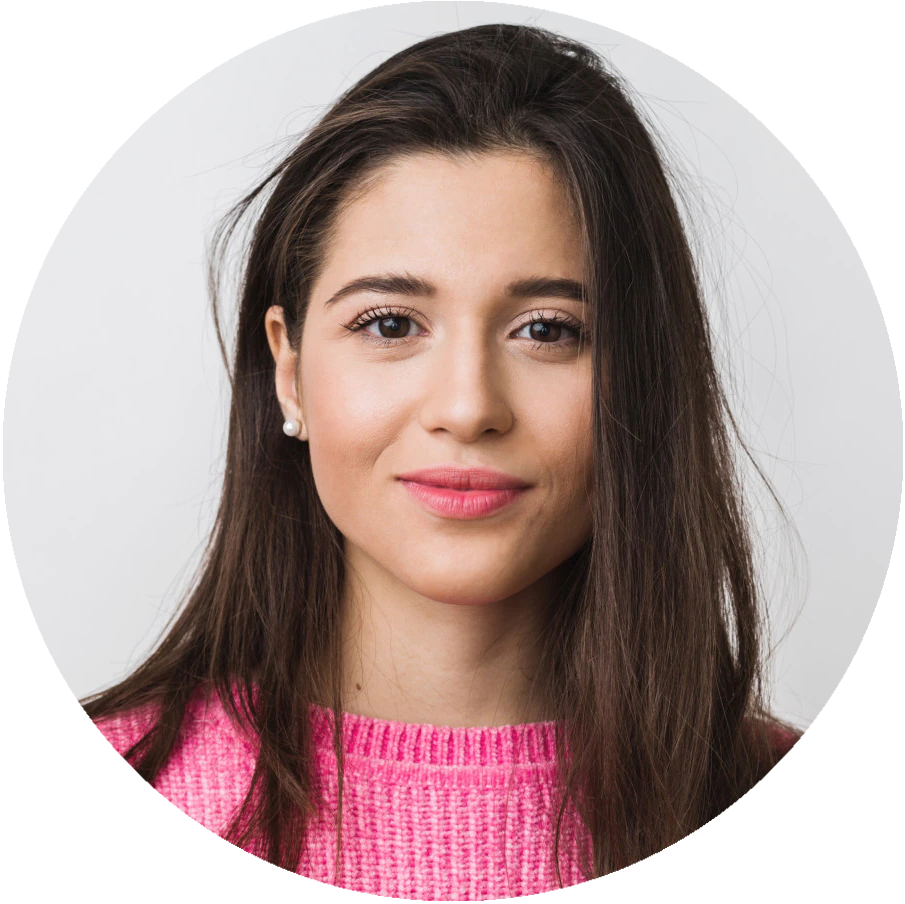 Hello, I'm Dorothy. I love writing and researching articles. Reading books about baby health, care and pregnancy is my favorite. I will be sharing delicious and healthy information on food and baby food during pregnancy.