Can pregnant women eat boiled shrimp? Is it safe?
"Can pregnant women eat shrimp" is a very important question. Because; Shrimp can mean love for a gourmet and sometimes hungry pregnant women. Gourmets are eating shrimp whenever they want, but pregnant women? Can Pregnant Women Eat Shrimp? Let's learn the answer by going deep into the article.
Pregnancy is a time for increased feelings. And the craving for food tops this list. Seafood is definitely one of the many foods on the craving list. Whether it's oysters, sushi, shrimp, mackerel, or other seafood, you may want to know whether or not you can drink safely during pregnancy. They can be a good source of nutrients and minerals, but sometimes it's good to avoid them during pregnancy. Shrimp is a seafood and we know seafood is healthy. Shrimp is rich in selenium mineral. But is it also beneficial for pregnant women and how much should they eat?
Can you eat shrimp when pregnant?
Can pregnant women eat shrimp? Yes, eating shrimp provides good protein for you and your unborn baby. They are low in calories and contain important iodine that your little one needs for development. However, the warnings are not unfounded, and you should follow these rules:
Pay attention to the origin: there are big quality differences
Buy only fresh shrimp
Shrimps spoil quickly: use them immediately after purchase or thawing
Avoid raw or undercooked shrimp
How Can Pregnant Women Eat Shrimp?
You can eat safely because the mercury is low. Some fish are high in mercury and harmful to you. For example; mackerel has high mercury. Pregnant women and breastfeeding moms can eat shrimp once a week. But need well cooked. Shrimp and other sea foods contain more and more pollutants due to the increasing pollution of the oceans. Since these can be particularly harmful during pregnancy, you should definitely cook your shrimp completely.
Bacteria and germs die at temperatures above 70 degrees Celsius. Make sure that shrimp get a reddish color from cooking, only then can you eat them without hesitation. The best cooking method of shellfish for pregnant women is to boil them. It is both more nutritious and delicious.
The meat should also no longer be glassy. It is well done when it takes on a pearlescent color. If shrimps are already pre-cooked, you should still fry them before eating. So don't eat raw shrimps because they can have bacteria that would harm you and your child.
Seafood during pregnancy: you should still pay attention to this
Avoid all seafood that is eaten raw. These include oysters, raw sushi and carpaccio made from fish.
Like all animal foods, seafood can be infested with listeria. If these are not killed, they can be dangerous for you and your unborn baby.
Salty and smoked fish is also taboo. This has not been cooked and can still contain germs.
Fish can also be infected by tapeworms. These deprive your body of important nutrients that the child needs for its development.
If you want to be on the safe side, only buy frozen fish and roast them completely. The tapeworms cannot survive at storage temperatures below -20 degrees.
Due to the high content of mercury, you should also avoid tuna, marlin or shark.
Pregnant women should also avoid vacuum products. Because Listeria can survive and grow rapidly even without oxygen. However, pregnant women should exercise caution when eating seafood, especially those high in mercury, and limit their intake to 2-3 servings per week to reduce the risk of negative effects on fetal development, while still enjoying the benefits of a nutritious diet.
Seafood salad when pregnant
Whether freshly grilled, in pasta or risotto and as a star in seafood salad: shrimp are undoubtedly one of the most sought-after delicacies in pregnancy. A good coincidence that they are healthy for you and your baby. However, it's important to note that pregnant women should avoid consuming raw or undercooked shrimp, and limit their intake of fried shrimp and shrimp cocktail due to their high sodium and calorie content, in order to maintain a healthy and balanced diet during pregnancy.
Pay attention to the quality of the origin, do not eat raw animals and do not store them in the fridge for too long. If you take that to heart, you can trust your appetite despite well-intentioned warnings.
Shrimp Pregnancy: recommended or prohibited?
Shrimp are one of the recommended foods in the lactation period. The reason is not only the high proportion of proteins but above all iodine.
Your meat contains around 0.13 milligrams per 100 grams (4 ounces) and the recommended daily amount for breastfeeding women is 0.23 milligrams. The additional iodine requirement arises from the fact that you provide your baby with this important trace element through breast milk.
The risk of a problematic infection is significantly lower during breastfeeding. Nevertheless, it is advisable to avoid raw meat and fish products even during this time.
When you are pregnant, you may want to eat foods that you have not eaten before. This is very normal. For example, can you eat blue cheese, a source of protein?
Click for the answer to the question. https://kidschildrenshealth.com/blue-cheese-pregnancy/
How healthy are shrimps and what should I do for during pregnancy?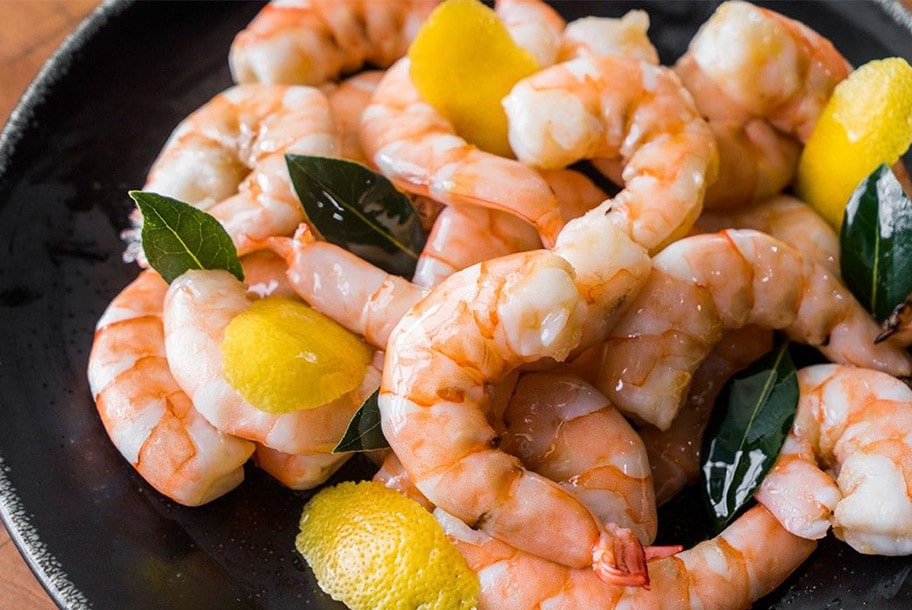 Due to its high protein content, shrimp is one of the recommended foods during pregnancy. It is also called "brain food" for unborn babies because the protein supports the growth of nerves and muscles.
They have little fat, which mainly consists of healthy omega-3 fatty acids. They are a good addition to other high-fat fish such as herrings. The basic recommendation for pregnant women is to eat up to three servings (one serving corresponds to 200 grams (8 ounces)) of fish and seafood per week.
High protein content makes shrimps easily perishable. Therefore, you should note:
Cooked shrimp can be stored in the refrigerator for 1 day
Never freeze thawed shrimps again
Can you eat raw shrimp while pregnant?
It makes you want to eat seafood during your pregnancy. However, can we eat raw shrimp while pregnant? The answer will be NO, you will not be able to eat uncooked shrimp during pregnancy. There is a risk of contamination by bacteria when eating raw shrimp.
Never eat raw shrimp while pregnant or not!
If you eat uncooked shrimp while you are pregnant, the problem is going to be listeriosis. It is a disease linked to Listeria bacteria, which will be present in fish, shellfish, raw crustaceans, undercooked meat, and cheese made from raw milk, for example. Listeriosis will sometimes cause an infection in the mother, such as fever and headache. However, it will sometimes be serious for the fetus, causing him an infection and even in the worst case a premature delivery.
Shrimp Recipe
1 pound of cleaned and frozen shrimp
3 cloves of garlic
6 tablespoons of olive oil
1 teaspoon of paprika
1 teaspoon ground red pepper
Less than 1 teaspoon of black pepper
1 teaspoon of salt
3 tablespoons of lemon juice
To decorate:
Shrimp Recipe Preparation
Wash the shrimps without thawing and strain. They will be resolved at this time.
Grate the garlic in a small section.
Put the olive oil in the pan and heat it.
Add the garlic, black pepper and chili pepper and mix for 1 minute.
Add washed and drained shrimps and lemon juice and mix until well mixed with spices.
Stir until roasted for about 5-6 minutes.
Finally, add salt and pepper and remove from the stove.
Mix with parsley or arugula leaves and serve while hot.
Shrimp Salad (for 4 people) recipe
Ingredients of Shrimp Salad Recipe:
4 artichokes
4 boiled eggs
200 gr. shrimp
3 tablespoons of vinegar
5 salad leaves
1 box of cream cheese
1 teaspoon coriander
Take lemon around artichokes. Boil them for half an hour in Salt boiling water. Boil the shrimps in vinegar water and peel them.
For the sauce, mix the cream cheese, coriander, chopped and boiled eggs and chopped salad leaves.
Place the shrimps in boiled artichokes. Pour the sauce you prepared on it. Garnish with finely chopped dill and artichoke leaves and serve.
FAQ
Can you eat cold boiled shrimp while pregnant?
It is generally safe to eat cold boiled shrimp while pregnant, as long as it has been properly cooked and stored. However, pregnant women should avoid raw or undercooked shrimp, as they may contain harmful bacteria or viruses that can cause foodborne illness. It is recommended to consult with a healthcare provider to determine specific dietary needs during pregnancy.
Does boiled shrimp have mercury?
Boiled shrimp is generally considered a safe option during pregnancy as it is low in mercury. However, it is important to make sure that the shrimp is fully cooked to avoid any risk of foodborne illness. Pregnant women are recommended to consume 2-3 servings of low-mercury fish and shellfish per week for optimal health benefits.
What if you eat shrimp while pregnant?
Shrimp is safe to eat during pregnancy if it has been cooked thoroughly. It is a low-mercury seafood that is high in protein and other nutrients. If you accidentally consume raw or undercooked shrimp, there is a risk of food poisoning and infection from bacteria such as Vibrio or Salmonella. Symptoms can include stomach cramps, diarrhea, fever, and vomiting. It is important to seek medical attention if you experience these symptoms during pregnancy.
What if I accidentally ate raw shrimp while pregnant?
If you accidentally eat raw shrimp during pregnancy, you may be at risk of getting a bacterial infection such as listeriosis, salmonella, or E.coli. These infections can cause food poisoning, which can result in symptoms such as nausea, vomiting, stomach cramps, and diarrhea. Additionally, raw shrimp can contain parasites that may pose a risk to your baby. It is recommended to avoid eating raw or undercooked shrimp during pregnancy and make sure to cook it thoroughly before consuming it. If you experience any symptoms after eating raw shrimp, you should contact your healthcare provider immediately.
Our previous article 15 Signs Of Pregnancy To Know If You Are Pregnant in the title Am I pregnant ve pregnancy exercises information is provided..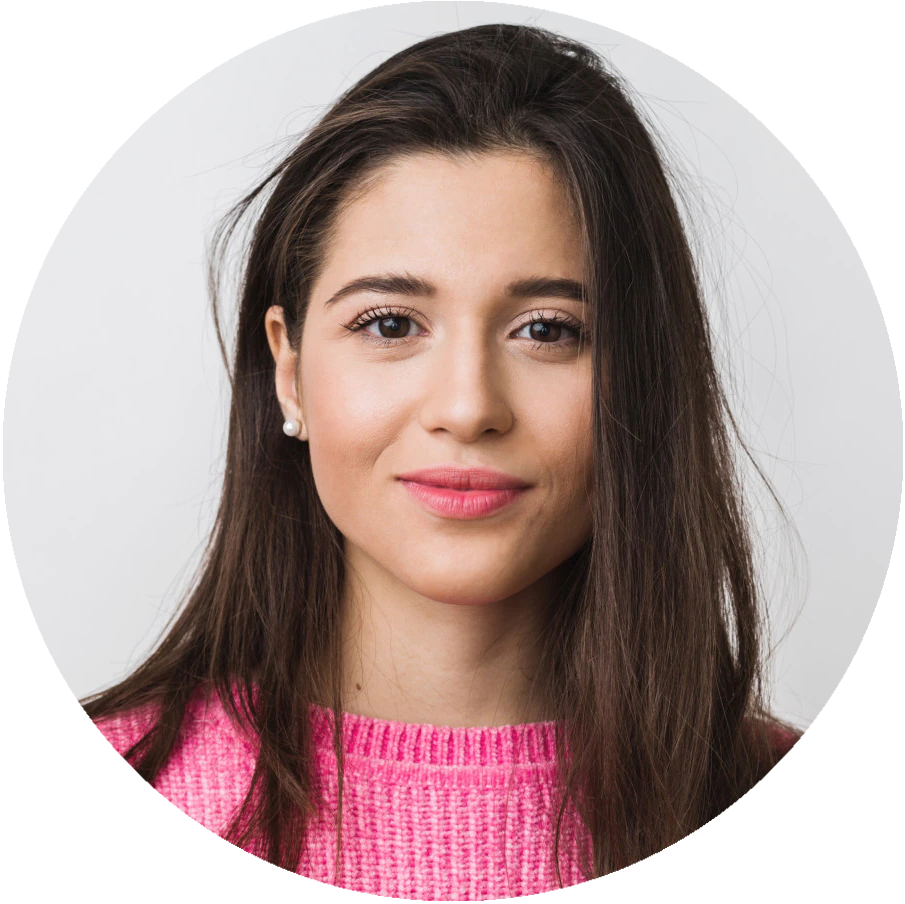 Hello, I'm Dorothy. I love writing and researching articles. Reading books about baby health, care and pregnancy is my favorite. I will be sharing delicious and healthy information on food and baby food during pregnancy.